Free Design Automatic Ethanol Burner Inserts
Free Design Automatic Ethanol Burner Inserts
Artfireplace

China

7-10days

100units/Month
Automatic Ethanol Burner AF50 With Remote:
– Use only in rooms of minimum 20 m2
– Dimensions: 50 / 24 / 21.5 cm
– Insert Hole Mini Size: 48 / 22 / 25.0cm
– Full tank:5.7 Liter
– Full Continuous burning time:13-17 hours
– Flame Adjustbale:Opitional
Among the best in Art intelligent ethanol fireplace designs, the AF50 Remote Controlled Electronic Bio Ethanol burner Insert is favored by architecters, contractors and high-end designers and offers the discerning client unprecedented quality and safety. In addition to the same vent-free and clean burning flames as manual ethanol fireplace inserts, the Art-Fireplace bio ethanol burner offers much more for both residential and commercial applications.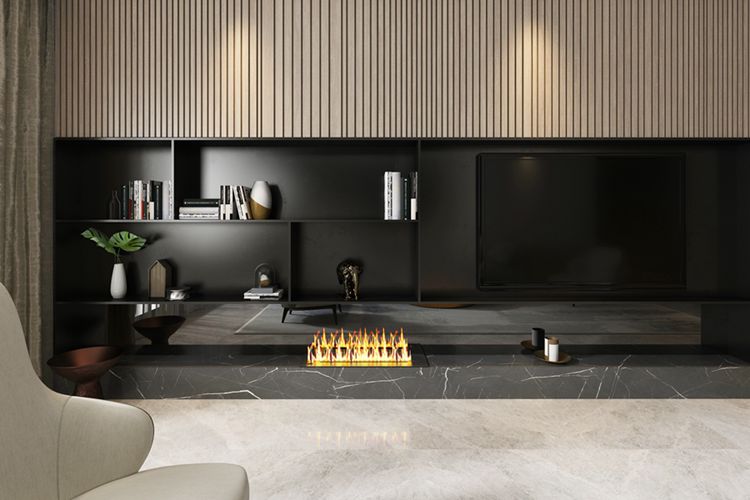 Top Colors Available:

AF50 Model Dimensions: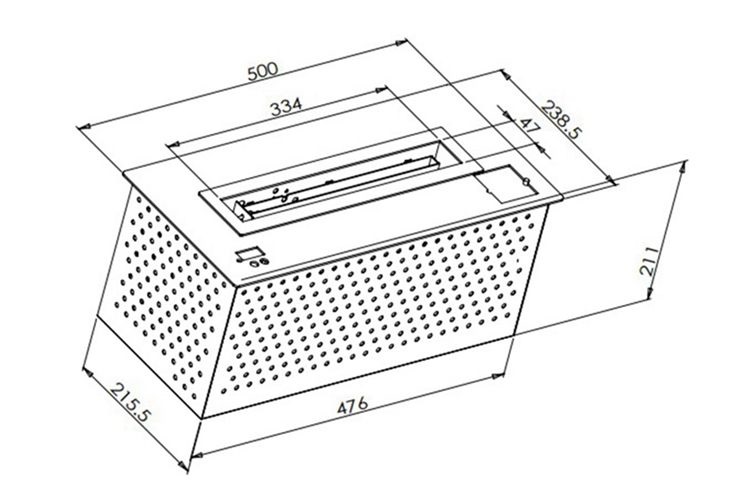 AF50 Model Featured Functions:
1.Intelligent ethanol burner extinction or ignition ordered by electric board and a Button ON/OFF and remote controller.
2.Automatic filling injection and manual filling injection function for the burner.
3. Material in stainless and MDF.
4. Separately bio-ethanol tank and burning hearth.
5. Co2 Safety infrared detector which stops the fire in the event of reaching un-authorized levels.
6.Sake off function if the burner is moved by external force.
7. Automatic electric pump to fill the combustiontray of the burner.
8. With electronic heat detectors, it will automatic extinction when the temperature reaching the un-authorized levels.
9. AC charger or battery charger with battery loader.
10. With audio effect.
11. Child Lock Function.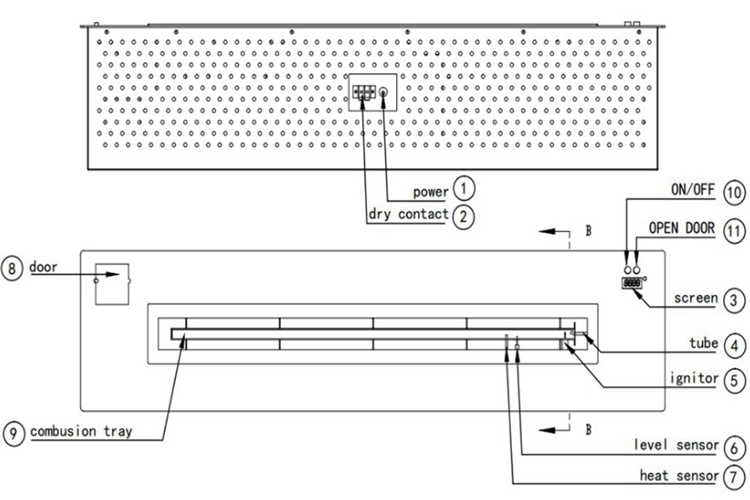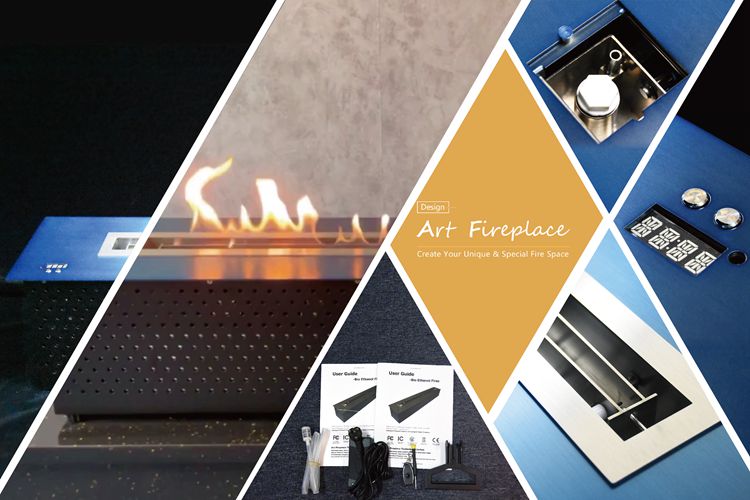 Mankind dreaming in front of your fireplace becomes imaginative. The fire gives you a future, a consciousness, a spark of heavenly blaze.
Fire is an extraordinary element of friendly. Provide a line of fire of more than a metre long is a real asset to designers or individuals wishing to create a unique atmosphere, a new fire concept ! Fire is intimate and universal, fire is ultra-alive!