Indoor Use Portable Ethanol Fireplace With Remote
Indoor Use Portable Ethanol Fireplace With Remote
Artfireplace

China

7-10days

100units/Month
Art Fireplace Portable Indoor Intelligent Ethanol Fireplace AP60,Not only save your time and money, this model is Really Easy to install and use for flexible interior designs.
Connect 12V Power to the Fireplace and people can operate the ethanol fireplace easily.
Art Fire Model AP60 can be designed freely.
Adapter:12 V / 100-240 V (50-60 Hz) Output: 2 850 W
Tank capacity: 6.0 L Weight: 35.5 KG
Consumption: 0.4 liter/hour
Dimensions: 50 / 24 / 21.5 cm ( 19.69 / 9.45 / 8.30 in )
SECURITY: Product meets electronic safety standards. CE/FCC/IC
Art Fireplace Portable Intelligent Ethanol Fireplace Model AP60,Not only save your time and money,But also AP70 model Really Easy to install and use for flexible interior designs.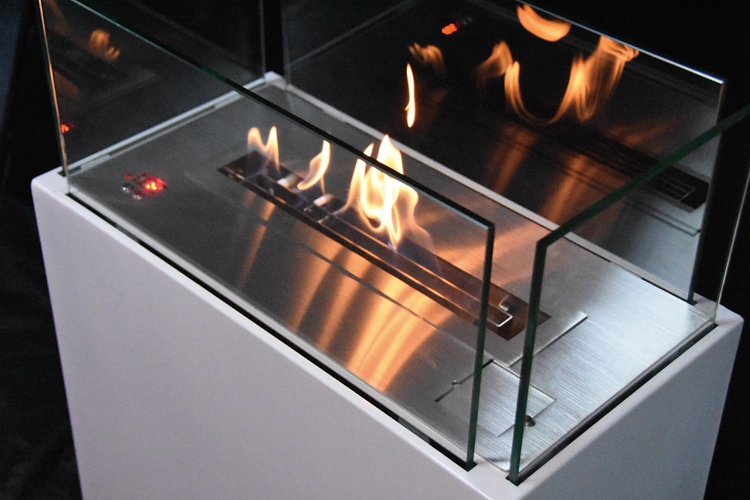 Art Fireplace Model Featured Functions:
1,Automatic ethanol fireplace extinction or ignition ordered by electric board and a Button ON/OFF and remote control.
2,Material in stainless and MDF.
3,Separately bio-ethanol tank and burning hearth.
4,Co2 Safety infrared detector which stops the fire in the event of reaching un-authorized levels.
5,Automatic electric pump to fill the burner.
6,With electronic heat detectors, it will automatic extinction when the temperature reaching the un-authorized levels.
7,AC charger or battery charger with battery loader.
8,Child Lock Function.
9,With Audio Effect.
AP70 Model is easy and free to install and use.
All Models come ready to operate.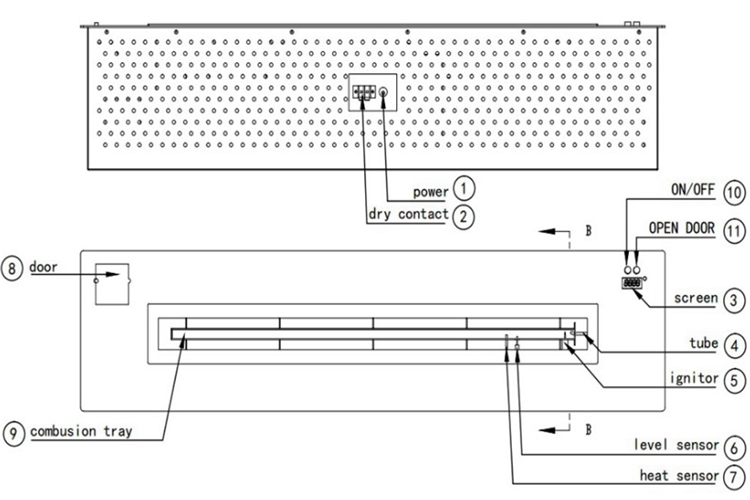 Art Fireplace Technology Limited.
An actual hearth fireplaces,ethanol and water burners manufacturer located in China.
WE MANUFACTURE OUR PRODUCTS, we are not just a Trader!
Direct Buy and Build your Fire Space with our burners without chimney,not smell,no ash,no vent,Easy to install and Use.
Just Press On A button,Enjoy Your Fire!
A real fire is a stunning addition to any home or garden; whether designed as a subtle statement or a dramatic centrepiece, there is a unique attraction to dancing, flickering flames that simply cannot be matched by any imitation. Bio ethanol fires are becoming an increasingly popular alternative to the traditional wood or coal burning fire – and here are some of the top reasons why.
1 – No Chimney, No Vent
This is one of the biggest advantages of bio ethanol – you can have flueless fires. Because bio ethanol burns cleanly, there's no need to install a chimney, making it suitable for many locations where a traditional fire would be impossible. In addition, unlike other kinds of flueless fire, there's no need to install a permanent vent in the room either; you just need to be able to let in a little fresh air if you're going to have it lit continuously for an extended period of time.So It will save your much time and money!!!
2 – Flexible Design
Again thanks to bio ethanol's clean-burning qualities, you'll have much more flexibility in the design of your fireplace. If you want a white fireplace, you can have it – there will be very little soot produced by a bio ethanol burner, so the white finish will stay pristine. Similarly, you can use glass or a range of other materials that would be damaged or stained by the soot and smoke of a traditional wood or coal fire.So you can install your fireplace Anywhere that fit your fire space Best!!!
3 – Easy Use
Bio ethanol comes in neat bottles, so there's no need to carry heavy and messy coal or wood through the house. All you need to do is top up the container of the burner and you're ready to go. Of course, as with any fire there are safety precautions – always make sure that the fire is out and the container is cool before you top up the fuel.So you just press an a remote controller button and will enjoy your Unique & Special Fire with Your Friends and Family!!!
4 – Eco-Friendly
Bio ethanol is a sustainable product, unlike fossil fuels such as coal, and doesn't produce smoke to pollute the local atmosphere. They're not just decorative, they are an effective way of producing warmth, so they can help you to heat your home in style without impacting upon the environment.So Clean fire and health heat keeps your living room ever New!!!
5 – Natural flame
The bio ethanol burns in the tray directly and fully just like a phonies raising from ashes.The Flame jumps up and down burning and gererating a wisdom heat.High light the value of your Unique fire Space.So No Man-made No Regular,Just Free Burning like a PhOnIeX Dancing without Constraint!!!
6 – Safty Intelligent Ethanol Fireplace
Art Fireplace offers high technology and a safe range of ethanol fireplaces.Art ethanol burner are equipped with sensors Heat, CO², filling, tank gauge, etc.If any illegal operatons occours,the device will automatically stop while showing error message on the LCD screen.We try to develop new tech functions to keep safety essential for users.All comes with safe and intelligent and add peace of mind to your Living Space.