A
water vapor fireplace
is a modern and innovative heating solution that offers a number of benefits over traditional wood-burning or gas fireplaces. If you're considering adding a fireplace to your home or upgrading your current one, here are a few reasons to consider a water vapor fireplace.
One of the main benefits of a water vapor fireplace is its efficiency. Rather than burning fuel to produce heat, a water vapor fireplace uses electricity to heat water, which is then released into the air as a fine mist. This process is highly energy-efficient, as it requires less energy to heat water than it does to burn fuel.
In addition to being energy-efficient, water vapor fireplaces are also environmentally friendly. They do not produce any harmful emissions or pollutants, making them a safe and responsible choice for heating your home.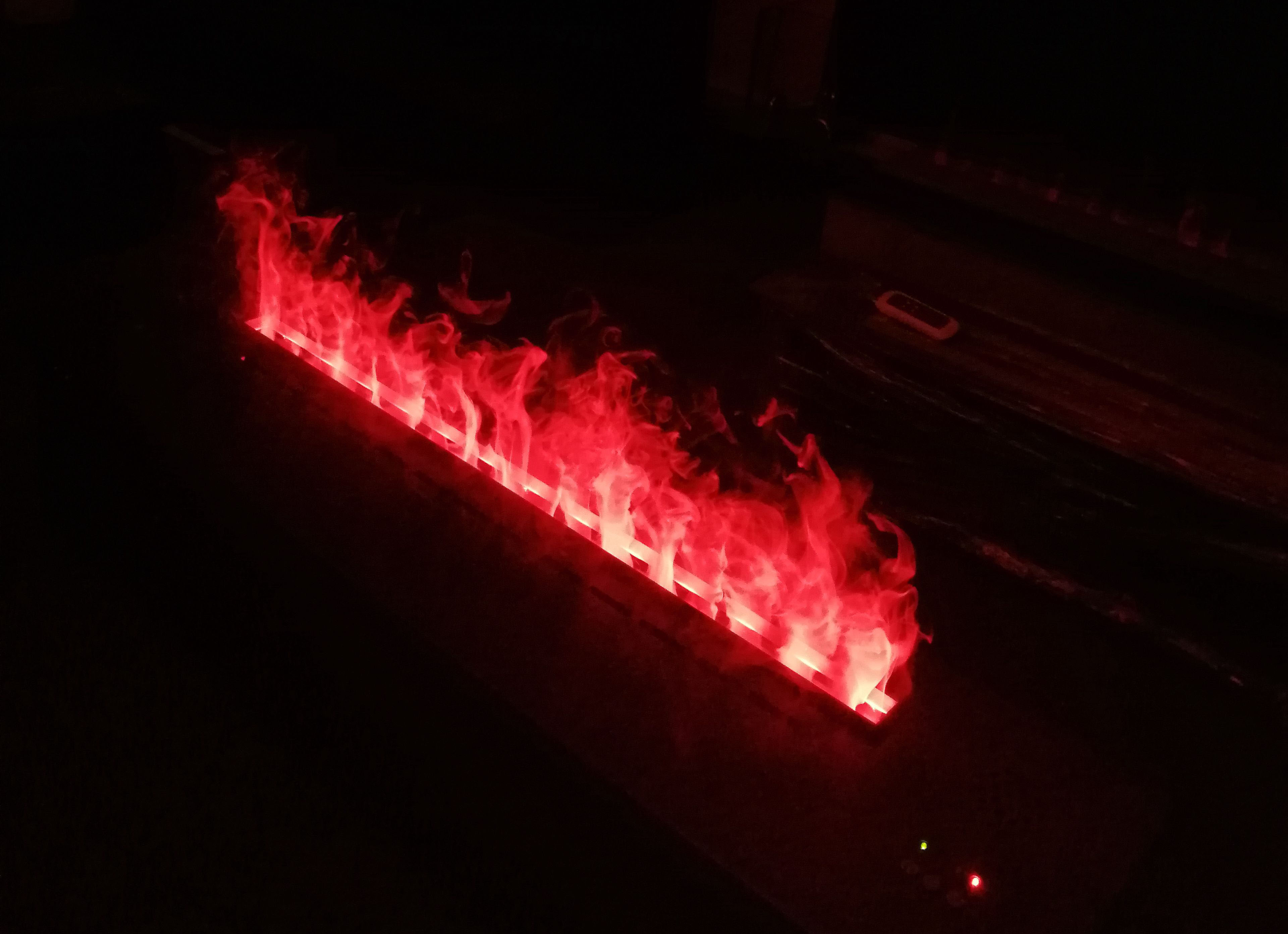 Another
benefit of water vapor fireplaces
is their versatility. They can be placed virtually anywhere in your home, including on walls, tables, or floors. This makes it easy to find the perfect spot for your new water vapor fireplace, no matter the size or layout of your space.
Water vapor fireplace
s are also easy to use and maintain. They can be controlled with a remote or through a smartphone app, allowing you to adjust the temperature and ambiance of your fireplace with the touch of a button. And because they do not produce any ash or soot, there is no need to worry about cleaning up after a fire.
In terms of aesthetics, water vapor fireplaces offer a unique and visually striking look that can add a touch of sophistication to any room. Many models feature modern and sleek designs that can blend in with a variety of decor styles.
Overall, a water vapor fireplace is a efficient and environmentally friendly choice for heating your home. Whether you are looking to create a cozy atmosphere in your living room or add a touch of elegance to your bedroom, a water vapor fireplace is a convenient and visually stunning option.