Are ethanol fireplaces warm?
This is a question homeowners often ask when considering using this type of fire in their homes. Ethanol fireplaces offer many advantages that can make them a great option for homes, but it's important to consider whether they will keep your home as warm as other types of fireplaces. To answer the question, ethanol fireplaces are warm. They create a real flame and heat, which provides warmth and ambiance in any space. Ethanol fireplaces are fueled by liquid bioethanol, a renewable energy source made from crops such as corn, wheat, or sugar cane. When the fuel is burned, it creates heat energy, and light. The temperature of the flame produced by an ethanol fireplace can reach up to 2000°F. The amount of heat an ethanol fireplace will produce will depend on several factors, including the size of the fireplace, the type of fuel used, and the design of the fireplace. In general, however, an ethanol fireplace will be able to produce enough heat to make a room comfortable and cozy. They can even heat a large room if the fireplace is of a sufficiently large size.
Ethanol fireplaces require no chimney, so there is no need to worry about smoke or other pollutants entering the home. They are also much easier to install than traditional fireplaces since no venting or gas line is required. Furthermore, they are more efficient than other types of fireplaces, since no heat is lost through the chimney. In addition to providing warmth, ethanol fireplaces also add an attractive aesthetic to a home. They come in a variety of styles, from modern to classic, so they can be customized to fit any décor. They are also extremely easy to maintain and clean, making them a viable option for busy families. When it comes to providing warmth and comfort in a home, ethanol fireplaces offer many advantages. Not only do they create a real flame and heat energy, but they are also easy to install and maintain, and come in a variety of attractive styles. For these reasons and more, ethanol fireplaces are a great option for homeowners looking for a warm and inviting atmosphere in their home.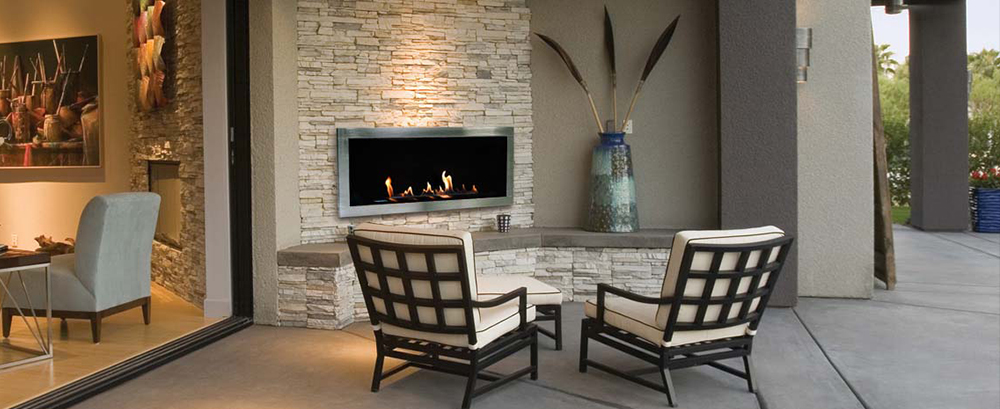 Table top ethanol fireplaces are an easy and convenient way to add warmth and style to any interior space. They provide a cozy atmosphere with the gentle, flickering flames of an open flame. Ethanol fireplaces come in a variety of sizes and shapes, making them ideal for any space. Follow these steps to learn how to make a tabletop ethanol fireplace.
1.Choose a suitable surface - First, you'll need to select a suitable surface on which to place your ethanol fireplace. You will want to ensure the surface is level, sturdy, and non-flammable. A table or countertop is an ideal choice.
2. Measure your fireplace - Before purchasing any materials, you'll need to measure the dimensions of your particular model. Take into account the size of the fuel container and its corresponding chamber. This will give you a good idea of the size of your unit.
3. Select the right fuel - Ethanol fireplaces run on bio-ethanol fuel. You'll need to sources this fuel from a reputable supplier. Make sure the fuel is designed specifically for use in fireplaces, as some fuels are not safe for this purpose.
4. Gather your tools and materials - To assemble your ethanol fireplace, you'll need a few common tools and materials. These include a drill, screws, tape measure, and a pliers. You'll also need some form of sealant for the joints.
5.Assemble the fireplace - Now you can begin the assembly of your tabletop ethanol fireplace. Start by drilling holes in the base and body according to the measurements you took earlier. Secure these pieces together using screws, and tighten down the joints using the pliers. You may also need to use a sealant to ensure a tight fit.
6.Install the fuel container - The fuel container will fit into the chamber you have constructed. Make sure it fits snugly and that there are no gaps. Secure the fuel container in place, and then attach the fuel lines.
7.Connect the vent - The last step is to connect the vent. The vent should be connected securely and positioned to release the fumes away from any combustible materials. The vent should also be securely attached to prevent any leaks. Creating your own tabletop ethanol fireplace is an easy and affordable way to bring the warmth and ambiance of a real fire indoors. With these simple instructions, you can easily make your own ethanol fireplace to enjoy for many years to come.
Bio-ethanol fireplaces are becoming increasingly popular due to their eco-friendly nature, stylish designs and relative ease of installation. They're a great alternative to traditional wood burning fireplaces, since they don't produce smoke or soot, and they don't require any venting. But one of the most important questions to ask when considering a bio-ethanol fireplace is how much heat it will provide.
The exact amount of heat that a bioethanol fireplace produces will depend on a number of factors. For instance, the size of the fireplace insert, the type of heat output, and even the type of fuel (bio ethanol) used can all impact the amount of heat it can generate. Generally speaking however, a bio ethanol fireplace is capable of producing between four thousand and five thousand BTU's, enough to heat an average sized room.
When compared to other types of heating sources, bioethanol fireplaces do not produce a great amount of heat. For example, a gas fireplace typically generates up to twenty five thousand BTU's—three to five times more than a bio ethanol fireplace. Similarly, electric fireplaces can produce up to fourteen thousand BTU's, and pellet stove inserts upwards of twenty two thousand BTU's. That being said, while they may not be able to heat an entire home, bio ethanol fireplaces are great for providing supplemental heating in small areas. In addition to providing supplemental heating in small areas, bio ethanol fireplaces offer a number of other benefits, such as adding a cozy aesthetic to any space. The flames generated by bio ethanol fireplaces are clean and odorless, and the fireplaces themselves require very little maintenance.
Plus, they're easy to operate—all you need to do is light the fuel and adjust the flame to the desired level. As a result, bio ethanol fireplaces are becoming an increasingly popular choice among homeowners. To sum up, while bio ethanol fireplaces won't be able to provide the same amount of heat as other types of heating sources, they are capable of generating between four thousand and five thousand BTU's.
As such, they are perfect for providing supplemental heating in small areas. Furthermore, they're eco-friendly, stylish, easy to use, and require minimal maintenance, making them an excellent choice for any homeowner.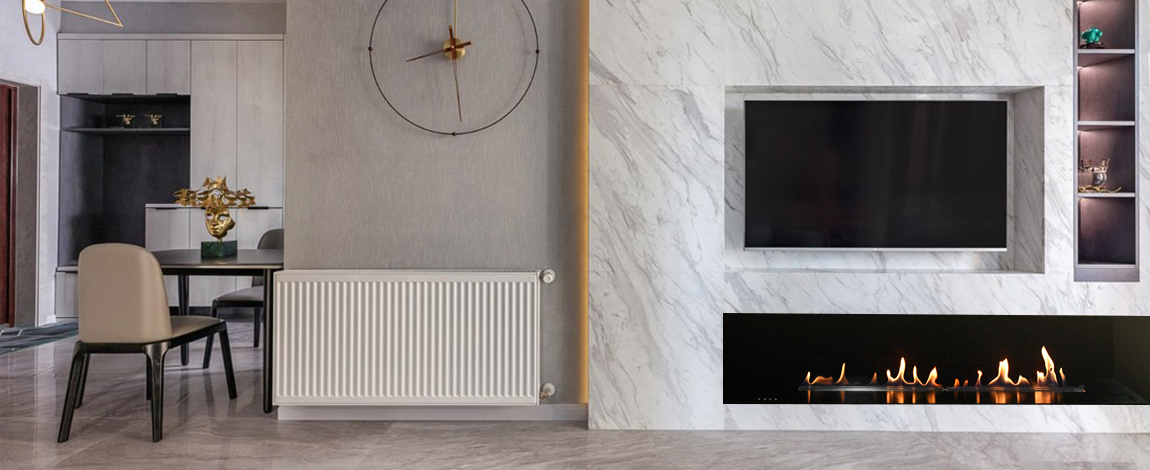 Does Ethanol Fireplace Smell
Does Ethanol Fireplace Smell? Are you considering purchasing an ethanol fireplace but are concerned it might leave an unpleasant odor in your home? The good news is that ethanol fireplaces do not produce any smoke and, as such, generally don't leave behind any obnoxious smells. In most instances, a slight ethanol-based scent will exist for a few moments after use, but thanks to the components of the fuel and the efficient design of the appliance, these smells should quickly dissipate. It's no secret that burning traditional wood logs can often leave behind an aroma that some find pleasant, while others may experience adverse reactions due to allergies or asthma. With an ethanol fireplace, you don't have to worry about this.
As stated previously, ethanol fireplaces don't require any wood logs, and the fuel is a clean burning liquid that doesn't leave any smoky residue behind. Aside from their lack of smell, ethanol fireplaces are also incredibly efficient and incredibly easy to use. The speed of lighting and the length of burning time vary depending on the size of the fireplace, but overall they offer a great deal of convenience and practicality. Just pour the fuel into the burner and light it with a match or lighter.
The fire usually lasts between two to three hours, and all that's left afterward is a small pile of ash, which is easy to clean up. As an added bonus, ethanol fireplaces are excellent for the environment – another aspect that can improve the atmosphere of your home. The fuel, ethanol, is derived from plant-based sources and burns clean, without releasing any polluting toxins. When you want to add some warmth and atmosphere to your home without any smell or mess, then an ethanol fireplace is the ideal choice.
Whether you're looking for something efficient yet affordable, unique, or totally automated, there is an ethanol fireplace out there for you. While many traditional fireplaces can produce smoke and odors, ethanol fireplaces don't produce any of this, instead emitting only a minimal amount of heat and light.
And since they don't need a chimney or flue and emit no smoke, they are a great choice for apartments and other spaces with limited ventilation. So if you're looking for an eco-friendly, convenient, and smoke-free way to heat your home, then an ethanol fireplace could be a perfect choice.