The traditional fireplace has been a staple in homes for centuries, providing warmth and ambiance during the colder months. However, as concerns about the environment and energy efficiency have grown, the search for a more modern and eco-friendly alternative has intensified. Enter the
intelligent ethanol fireplace
, the future of home heating.
An intelligent ethanol fireplace is a type of fireplace that runs on ethanol, a biofuel made from renewable resources such as corn, wheat, or potatoes. Unlike traditional fireplaces that burn wood or gas, intelligent ethanol fireplaces produce only water vapor and CO2 as byproducts, making them a much more environmentally-friendly option.
Benefits of an Intelligent Ethanol Fireplace
No Chimney Required: One of the biggest advantages of an intelligent ethanol fireplace is that it does not require a chimney or venting system. This makes them a great option for homeowners who don't have a chimney or those who live in an apartment or condo where installing a traditional fireplace may not be possible.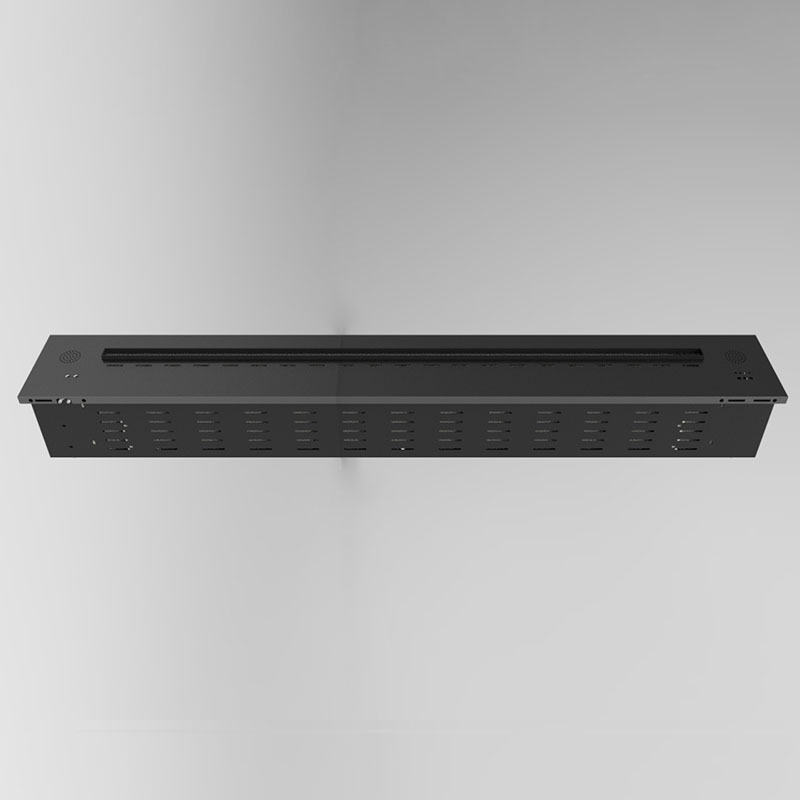 Easy Installation: Because they don't require a chimney or any special venting, intelligent ethanol fireplaces are easy to install. In many cases, they can simply be placed on any flat surface and plugged in, making them a convenient and hassle-free option for homeowners.
Eco-Friendly: As mentioned, intelligent ethanol fireplaces burn clean, emitting only water vapor and CO2 into the air. This makes them a much more environmentally-friendly option compared to traditional fireplaces, which can release harmful particulates into the air.
Safe and Easy to Use: Intelligent ethanol fireplaces are very safe to use. They don't produce any ash or soot, and there is no risk of a chimney fire. They are also easy to use, with many models featuring remote control ignition and adjustable flame settings.
Cost-Effective: Intelligent ethanol fireplaces can be a more cost-effective option compared to traditional fireplaces. They don't require any special installation or ongoing maintenance, and the fuel (ethanol) is generally less expensive than wood or gas.
The future of fireplaces is here with intelligent ethanol fireplaces, offering a modern, eco-friendly, and cost-effective alternative to traditional fireplaces. Whether you're looking to upgrade your current fireplace or add a new one to your home,
an intelligent ethanol fireplace
is definitely worth considering.
We know that the fireplace is a product that can provide everyone with indoor temperature regulation, especially in winter to provide warm -away services. In the process of using it, we should also prevent some problems that they have. What about it? Below Beijing Yan Sunshine Environmental Protection Technology Company will introduce to you. First, we should pay attention to the protection of anti -freezing. Although products such as fireplaces have the function of cold resistance, but sometimes it is very easy to have accidents if they do not pay attention to related parties. For this reason, we must We must do a good job of maintenance and protection in this area. The second is to pay attention to the protection of dry burns and accidents. If you encounter a short circuit or excessive use during use, it is likely that some phenomenon of drying or turning off the flames will occur over time. Pay more attention to the use of elasticity during the application process, otherwise the fireplace will be severely damaged. Third, beware of excessive temperature and dying of water pumps. If the temperature is too high in the normal operation of the gas, it will cause the system structure inside the product to be destroyed. Wasting energy, and the selected power is small, then the pump defense may occur, which will increase your maintenance costs. Therefore. Therefore, the above points are some issues that we should pay special attention to during the use process. These problems are actually related to the
benefits of the use of fireplaces
, so we need to pay more attention to it. , Worth buying.