Are you looking for a way to upgrade your home and add a touch of sophistication and convenience? An
intelligent ethanol fireplace
may be just what you need.
Ethanol fireplaces, also known as bioethanol fireplaces, are a modern and eco-friendly alternative to traditional wood-burning or gas fireplaces. They burn clean and do not produce any harmful emissions, making them a safe and environmentally responsible choice for heating your living space.
But what sets intelligent ethanol fireplaces apart is their advanced technology. Many models feature smart features such as remote control operation, automatic shut-off, and adjustable flame intensity. This allows you to easily control and customize the ambiance of your fireplace from the comfort of your couch or even while you're away from home.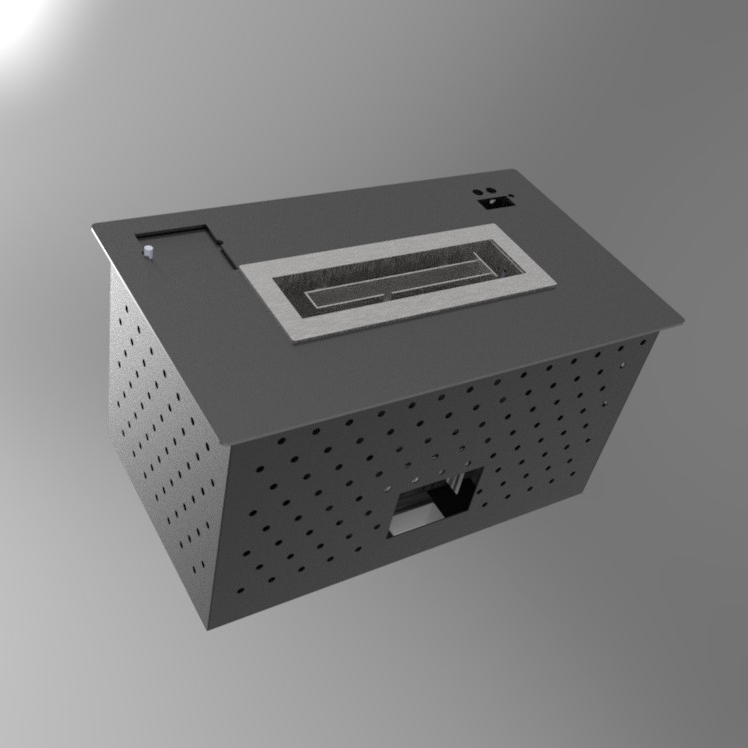 In addition to their smart features, intelligent ethanol fireplaces often have a sleek and modern design that can add a touch of sophistication to any room. Many models are wall-mounted, creating a seamless and minimalistic look that can blend in with any decor.
One of the biggest advantages of intelligent ethanol fireplaces is their versatility. They can be placed virtually anywhere in your home, including on walls, tables, or floors. This makes it easy to find the perfect spot for your new intelligent ethanol fireplace, no matter the size or layout of your space.
When it comes to maintenance,
intelligent ethanol fireplaces
are easy to care for. The fuel used in ethanol fireplaces, bioethanol, is readily available and easy to find. Simply refill the fuel as needed, and give the fireplace a quick wipe down every now and then to keep it looking its best.
Overall, an intelligent ethanol fireplace is a smart and sustainable choice for upgrading your home and adding warmth and ambiance. Whether you are looking to create a cozy atmosphere in your living room or add a touch of elegance to your bedroom, an intelligent ethanol fireplace is a convenient and visually stunning option.
The so -called real fire fireplace is actually a heating equipment that mainly uses firewood or compressed wood burning. It is worth mentioning that its heating power is far greater than other heating methods. In this regard, the editor of the Art Fireplace Manufacturers is to discuss with you the real fire fireplace and other heating methods.
1. The ornamental effect is true flames that are unparalleled. It is not good to compare any other heating methods including the air conditioner. It can bring people a romantic warmth that can be seen.
2. We all know without expensive account opening and use fees. Take Beijing as an example. Its heating account opening fee is 170 yuan per square meter. If it is a 100 -square -meter house, it costs 17,000 yuan to open an account. Some expenses are likely to exceed 20,000 yuan, and if the real fire fireplace is used, this money can be saved.
3. The method of installing a lot of heating has strict installation conditions, while the real fire fireplace can be installed in any place that needs to be used. Therefore, it is not difficult to find that in terms of installation in the real fire, we also have absolute advantages. After reading the introduction of the above content, I believe that compared with other heating methods, everyone will have a new understanding and understanding of the advantage. Therefore, Xiaobian recommends that if there is a need for heating, the real fire fireplace is a good choice. In addition, if you don't know where to buy high -quality products, I believe that Art Fireplace ManufactuRERS will be a very good choice.