Ethanol Fireplace
is a very modern fireplace, which has also received the attention of many people recently. The reason why it can have such high popularity and popularity is probably due to the following three advantages. If you are considering buying an Ethanol Fireplace fireplace, this article may help you. When you consult the relevant dealer about Ethanol Fireplace, you almost always get a unique advantage covering three aspects:
1.ethanol Fireplace tobacco, and no ash, ashes or smoke
2.ethanol fireplace to produce real flame burning. And with a large amount of heat
3. The actual situation of Ethanol Fireplace is easy to install and use? The most important reason for us to choose Ethanol Fireplace is very simple: no need to laid flue, no need to maintain maintenance, or too many tedious operation processes.
First of all, it is impossible to have the prerequisite for each family to lay a flue. This is restricted by the housing environment and the surrounding environment. If you are installed forcibly, it will become complex and expensive, and very dangerous. Because of this, Ethanol Fireplace gradually becomes the most suitable spare choice Plan B.
Ethanol Fireplace is used as biological ethanol alcohol because the fuel used is that smoke and ashes will be produced when burning. The discharge is only water, calories, and a small amount of carbon dioxide. The flame is very clean, and the combustion is very thorough, which can generate about 2-3 kW power, and one kilowatt is enough to provide the heating needs of 20 square meters of space, which is equivalent to the heat value generated by the radiator that fully exerts its role. Because there is no flue, there is no flue.
Ethanol Fireplace has no calorie loss; so all thermal energy is effectively used. Since
Ethanol Fireplaces
should not be regarded as the main source of heating, in fact, we can use it more cleverly. For example, the heating of a holiday house or villa has always changed. The characteristics of small space. If you really can't spit out the previous heating equipment, try to bring an independent Ethanol Fireplace effect that may be unexpected, that is, take it, and get it. It is convenient to save trouble. Ethanol Fireplace's equally important advantages involve easy use and installation. If we buy independent models, there is no need to install it.
Wall -mounted Ethanol Fireplace
only needs to be installed on the bracket. The most complicated is the embedded model, but compared with the burning wood or gas fireplace, they are still much easier to install. Easy to use is also considered one of the main advantages of Ethanol Fireplaces. Just fill the biomass ethanol fuel into the burner and ignite the fuel.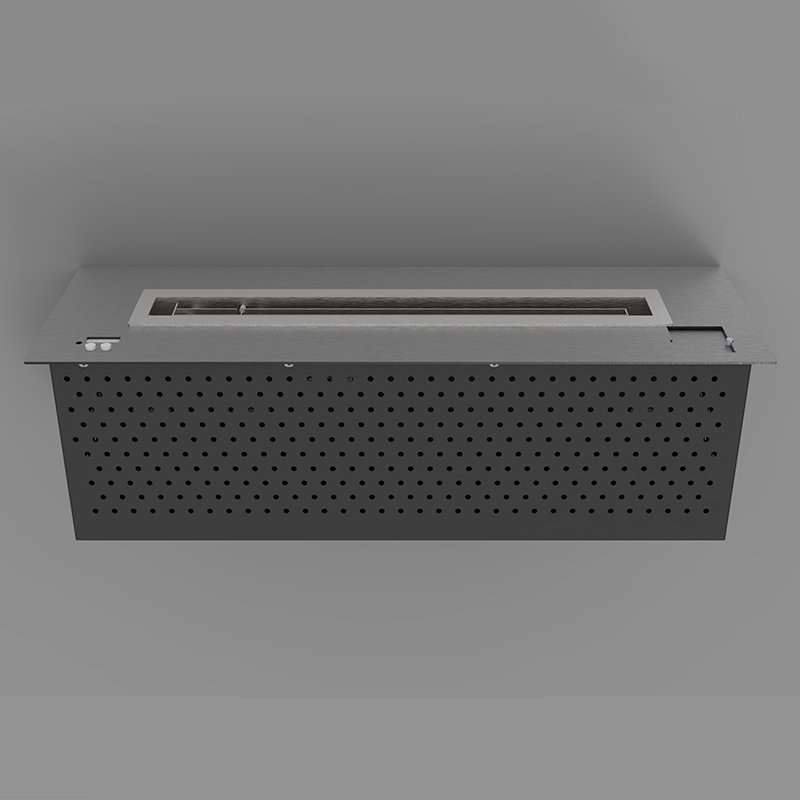 What is an Ethanol Fireplace and What are its Benefits?
An ethanol fireplace is a type of fireplace that burns ethanol as fuel. It is a more environmentally-friendly alternative to traditional wood-burning fireplaces. Ethanol fireplaces are more efficient than wood-burning fireplaces because they can burn at much higher temperatures while still producing fewer emissions. They also do not require any kind of chimney, making them easy to install in homes with limited space. An ethanol fireplace is a type of gas fireplace that burns fuel in the form of ethanol. The fuel is usually made from corn and can be used to create a flame that mimics natural fire. Ethanol fires have many benefits over traditional gas or wood fires. They are cleaner, safer, and more efficient for heating homes. They don't emit smoke or soot like other types of fires do, which means they can be used in any room without worrying about the effects on your health. A lot of people are starting to switch to ethanol fireplaces because they offer many benefits over other types of fireplaces.
What is an Ethanol Fireplace and How Does it Work?
Ethanol fireplaces are a more environmentally-friendly alternative to traditional wood fireplaces. They provide the same ambiance and warmth, but without the smoke and ash that comes with wood burning. Ethanol fireplaces burn ethanol, or ethyl alcohol, which is a renewable resource from plants such as corn and sugarcane. Ethanol is burned in a specially designed fireplace that converts it into heat and light. The ethanol is stored in a tank next to the fireplace where it is heated up before being pumped through pipes into the fireplace for burning.
Why You Should Get an Ethanol Fireplace
Ethanol fireplaces are a great way to stay warm and cozy during the cold winter months. They are also very environmentally friendly as they use bio-ethanol fuel which is made from renewable sources.
The best part about ethanol fireplaces is that they offer a lot of benefits, including:
-They have a low carbon footprint
-They are affordable
-They are easy to install and maintain