At most 20 years ago, the most fashionable decoration design is nothing more than using a fire -burning fire fireplace. This element became the choice of many independent buildings and villa owners. Compared with old -fashioned stoves, modern firework fire fireproof furnaces improved good. There are many, whether it is thermal efficiency, combustion technology, emission equivalent, and cost use costs that are not comparable to old -fashioned stoves. This romantic and stylish method of heating. Over time, in the normal use process, everyone found that although the fire fire fire fireplace was good, there was a problem that it was difficult to clean up and the fuel occupation space was too much, and it was more like a siege city. Want to come out to find more convenient, simpler and efficient heating and fire-seeking equipment. The small high -rise residents and ordinary building owners outside the city also want to enter this city and appreciate the unique combination of the fireplace. Because of the changes in users' demands,
Ethanol Fireplace
, which is easier to operate, cleaner, more suitable for multiple environments, and has fewer installation conditions, has appeared. On the basis of retaining the advantages of the burning furnace, it has been on the one floor. Analysis of the cost of the use of the two, the average of at least 6 yuan is required for the average of about 6 yuan per hour after letting the wooden furnace, which is about 3-7 catties.
Electricity, it takes 3-5 yuan low per hour. European and American users use large-scale use of wood-burning stoves for heating on the one hand because of tradition, and on the other hand, because it does save money and is practical;
Ethanol Fireplaces
consume biomass ethanol per hour. The amount of fuel is about 0.4-0.7L/h, which is converted according to the price of alcohol fuel on the market. Considering fluctuations, Ethanol Fireplace consumes funds in the range of 3-5 yuan, which is more economical and cost-effective than a burning a furnace. Another important aspect is thermal efficiency, that is, in popular terms, it is necessary to compare it with air conditioners. In terms of large space and large-scale heating, the use of air conditioners can reach a state of appropriate temperature. A very slow thing, because the air conditioner releases hot air, and the hot air is lighter than the cold air. It will gather in the ceiling as soon as possible, and then slowly squeeze the cold air downward. At the beginning, all contributed to the useless aspect.
Ethanol Fireplace is different
. It is heating through heat transmission, radiation, and convection. It can often be expected in the first few minutes. The last reason is the impact of human health. As we all know, we use air conditioners for a long time to cause indoor water to lose its water and cracked skin. As soon as the air conditioner is opened, the air becomes worse, and it is not too good for health. And Ethanol Fireplace is not. The fuel biomass ethanol will only produce a small amount of carbon dioxide the same water when burning. Note that it can be understood here to supplement a certain amount of water. The effect, imagine that when the snow is full of snow, it is a kind of pleasant and full night to keep the beautiful and full of emotions.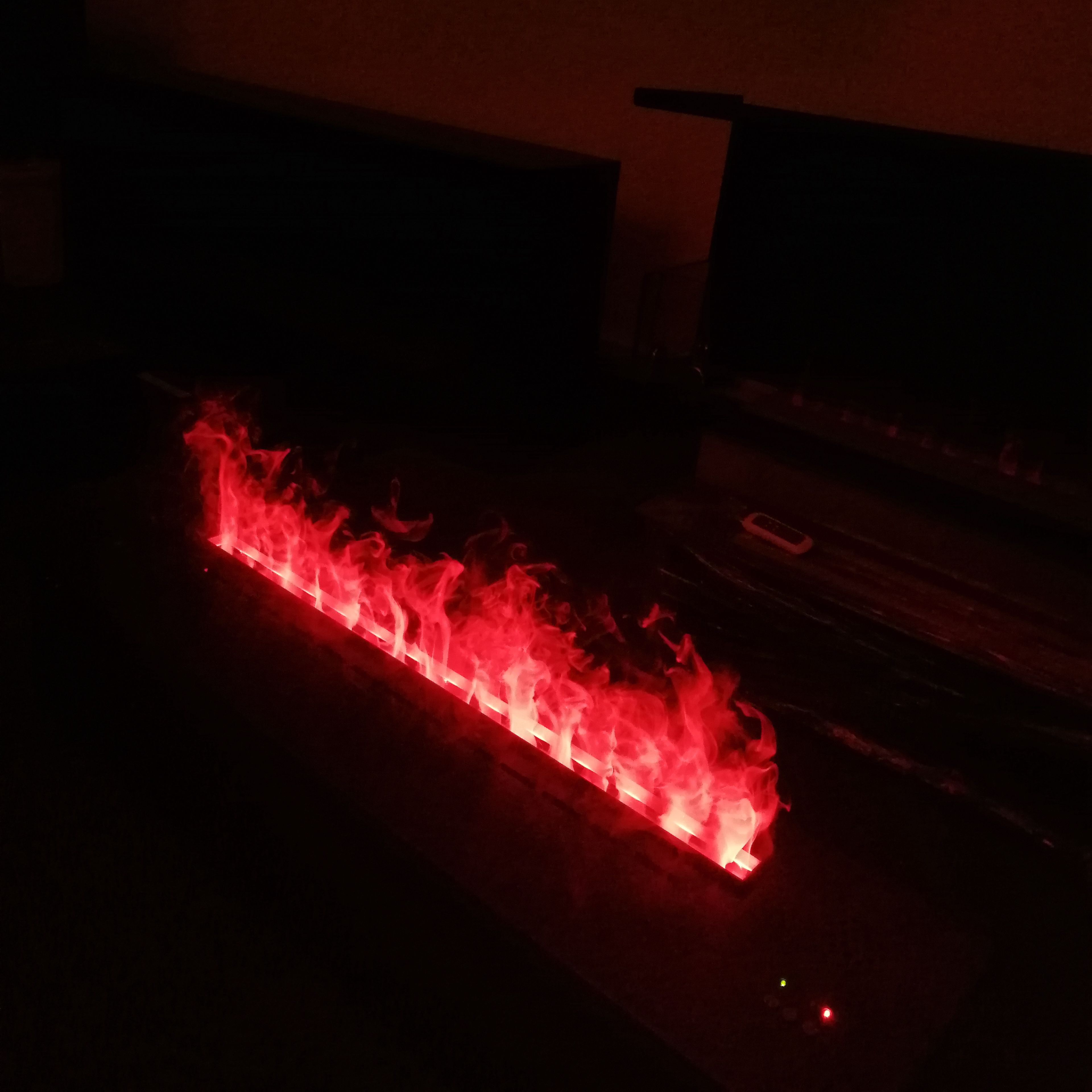 What are the Advantages of Ethanol Fireplaces?
The following are the advantages of ethanol fireplaces.
1. They are environmentally friendly.
2. They are cost-effective.
3. They do not require any electricity to operate, which means that they can be used in remote locations where access to electricity is limited or nonexistent.
4. They produce a cleaner flame and less soot than their wood counterparts, making them more environmentally friendly and easier to maintain for homeowners with allergies or sensitivities to smoke and ash residue in the home.
5. The fuel is readily available at most hardware stores and supermarkets near you, so you don't have to worry about running out of fuel while on vacation or during a power outage when you need heat most!
How to Start Using Ethanol Fireplace in Your Home or Business Today!
An ethanol fireplace is a very efficient, clean, and cost-effective way to heat your home or business. It is also a great way to save money on your energy bills.
First of all, ethanol fireplaces are environmentally friendly. They use bioethanol fuel that is made from renewable resources such as corn, sugarcane and other crops. This means that they do not produce any harmful emissions like smoke or carbon dioxide.
Secondly, ethanol fireplaces use less fuel than traditional fireplaces which means that you can save a lot of money on your energy bills in the long run.