Real fire
fireplace
is a device for heating through the combustion of wood or compressed firewood. Its heating power is far greater than all kinds of heating and air conditioning. At a temperature of minus ten degrees, in a 100 -square -meter house, igniting the fireplace for about ten minutes, will increase the indoor temperature to above 20 C. Currently, it is more and more widely used. Today, Art Fireplace will introduce to you how to maintain the real fire fireplace. In order to make the real fire efficiently heat, when choosing wood, it is recommended to choose the wood humidity of about 30 % of the moisture content. For example, there are painted wood or pine wood, it is recommended to choose fruitwood. The material of the real fire fireplace is generally steel plates or cast iron. The life of the use is usually more than thirty years. The cast iron will be longer. Daily maintenance is very important. Many real fire fireplaces have their own glass cleaning function. When they are usually used, they need to burn the fire, and professional glass will automatically clean; if there is stubborn black-gray, you can dip a small amount of ash with a wet cloth, and then wipe it clean. This step is to wipe when the fireplace is cold. 2. For the furnace of the fireplace, you can use a dry rag to wipe it clean. It is not recommended to wipe it with a cleaner to prevent the luster of the metal surface. How to maintain the real fire fireplace? Through the above instructions, everyone has a certain understanding. When using the real fire fireplace, you can refer to the above methods to use and maintain it reasonably to extend its life span. For more questions about the fire fireplace, you can consult ART Fireplace.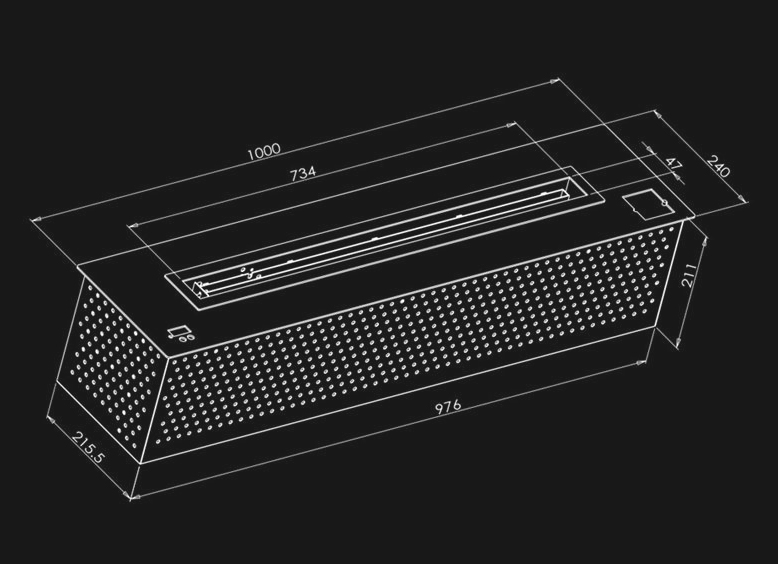 It is common to see many people want to buy a real fire fireplace. But the problem is that they don't know how to maintain a real fire fireplace. So, in this article, we will introduce some tips about maintaining a real fire fireplace.
1) Cleaning: The first thing you need to do is clean your fireplace regularly. When you clean your fireplace, you need to remove all ashes and dust from it. The reason for cleaning your fireplace is that if you don't clean it regularly, then there will be more ashes and dust in your fireplace and it will be difficult for you to maintain your fireplace.
2) Maintaining: You also need to maintain the size of logs in a proper way so that they can burn evenly and not make too much smoke or smell bad when they are burning.
3) Preventing: You also need to prevent any water from getting into your firebox because water can cause corrosion on metal parts
How to Maintain the ethanol Fireplace?
Ethanol fireplaces are a great way to add warmth and ambiance to your home. However, they do require more maintenance than traditional wood-burning fireplaces.
The following are some tips on how to maintain your ethanol fireplace to ensure that it is always running efficiently and safely:
- Check the chimney flue before you start burning the fireplace. Make sure that it's open and not blocked by snow or leaves.
- Clean out the ashes at least once per day. This will help keep the ash from building up inside the chimney, which can lead to a dangerous buildup of pressure.
- Clean out all of the creosote from inside of your chimney every few months or so. This can be done by using a creosote brush, which can be purchased at any hardware store that sells fireplace supplies.
- Keep an eye on your logs for cracks or splits in them which could lead to an unsafe fire in your fireplace